SCHOOL RESIDENCIES
"I loved how you taught us the plan for the story. It was really fun and I'm going to remember this for a long time."
Your friend, Blue Lizard 2, Hendersonville NC
Donna Marie is a teaching artist who works with learners of all ages. She uses storytelling as a launching pad to supercharge students' creativity across curriculum areas.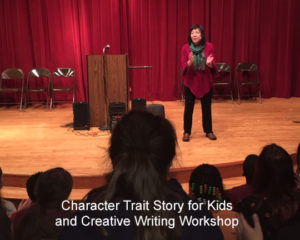 Her residency programs engage students' imaginations and get them excited about creative writing and link back into the curriculum being studied in social studies, music or science to meet multiple common core goals for K-12 set by the US Department of Education. This is integrated learning that kids love!
Her special teaching process lets children engage with their deepest, most thoughtful selves. Her process (fueled by neuroscience) lets them deeply relax and then quietly harness their active imaginations as she guides them in visualizations of characters, settings, points of view, and story sequence. When children engage with their imaginative selves in internal quiet they develop writing skills they can easily understand and utilize in the classroom.
"I have done residencies with Donna Marie Todd year after year. She levels the playing field to allow all students, regardless of their abilities, to rise to their highest level of creative thought."
― Jim Griffin, 4th Grade Teacher (retired) Black Mountain Elementary, NC