SPECIAL HOLIDAY PROGRAMS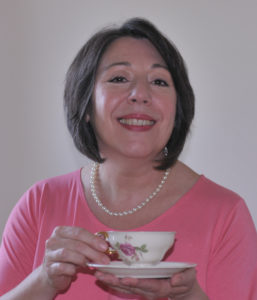 Celebrate your holiday event in style with a live concert! These Christmas and Thanksgiving story concerts are designed to last from 15-45 minutes. Each one features a delightful original story interwoven with holiday songs. For a complete evening concert, Donna Marie combines these stories into an amazing and uplifting program lasting one and half hours with an intermission.
"She takes possession of her performing space…with great use of voice and body. When she sings, her voice soars up, taking your heart with it. Her use of body is remarkable. She writes her own pieces, touching the heart and making you laugh and laugh and then laugh some more. And she can scare you to death."
Gwenda Ledbetter, National Storytelling Network Lifetime Achievement Award Winner
CHRISTMAS CONCERTS and BANQUET PROGRAMMING
"The singing portions of her stories are so beautiful and eloquent that the listener can hardly believe what they are hearing."
Jane Sims, Past President, Florida Storytelling Association

"Princess the Christmas Dog" (A delightful tale of how a stray puppy finds a new home on Christmas eve!) This hilarious and heart-warming tale runs about 45 minutes, includes delightful audience sing-a-longs of holiday favorites and Christmas Carols. It ends with her beautiful rendition of "I'll Be Home for Christmas" as each audience member receives a candy-cane!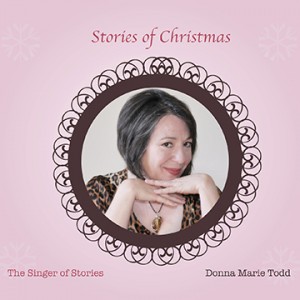 "Iris in the Snow" is a sweet story filled with entrancing song about a poor, orphaned mountain boy who wants to give his grandmother a gift for Christmas but has no money and then receives a magical present. This program runs about 20 minutes and includes an audience sing-a-long of Christmas carols.
"The Case of the Missing Baby" is a hilarious story of how Donna Marie's son knew the story of the Savior's birth a little too well and kept rearranging the family's holiday creche to appropriately celebrate the birth. It ends with "Away in the Manger" as a sing-a-long. This story runs about 15 minutes and it's short run time and comedic content make it ideal for banquets and company celebrations.