"She's not just a storyteller,
she's a movie projector!"
Michael Reno-Harrell
Donna Marie is an author, storyteller, podcaster and transformational speaker. Known for her deeply vulnerable and connective personal narratives, Donna Marie entertains, brings powerful insights, and helps her audiences feel connected, empowered and energized.
Widowed in 2011, she is the author of Navigating Loss: A Survival Guide for the Newly Widowed and a Certified Grief Recovery Specialist.
A multi-faceted artist, she delivers perfectly-crafted performances, conference keynotes, and special events that combine her talents as a speaker, writer, storyteller and singer. Her combination of storytelling and singing has earned her the description of "The Singer of Stories." She headlines storytelling festivals, corporate events, retreats, and conferences. She is President of the Asheville Storytelling Circle and active in storytelling organizations including the National Storytelling Network, the North Carolina Storytelling Guild, and the Network of Biblical Storytellers, Int'l., where she has served as the editor of their magazine, The Biblical Storyteller, for over a decade.
"A gifted storyteller whose stories flow with imagery, humor, emotion, and truth." Connie Regan-Blake
Donna Marie performs at a wide range of events and venues including:
The Great American Storytelling Contest – Runner Up!
Flat Rock Playhouse, Flat Rock, NC
Kalamazoo Storytelling Festival
Haygood Mill Storytelling Festival
Asheville's Tellabration! (Three Times)
Peabody Hotel, Resident Comedian, Memphis, TN
WildAcres Conference Center, Little Switzerland, NC
Storyteller's Wild Week Leader
Invitational Ghost Story Night, Jonesborough  TN
Do-Tell Storytelling Festival, Hendersonville, NC
Playhouse on the Square, Memphis, TN
Stories on Asheville's Front Porch, Asheville, NC
City of Asheville Parks and Recreation, Asheville, NC
Buncombe County Schools, NC
Foothill Writers' Conference, Anderson, SC
Anderson School District, Anderson, SC
DeKalb County School District, Atlanta, GA
Presbyterian Association of Musicians Music & Worship Conference, Montreat, NC
Duke University, Durham, NC
YMCA, Blue Ridge Assembly, Black Mountain, NC
Duke Divinity School – Continuing Education, Durham NC
White Horse Performance Event Center, Black Mountain, NC
Black Mountain Center for the Arts
Alliance of Baptists Conference, Mars Hill College, Mars Hill, NC
Union Seminary, Continuing Education for Pastors, Richmond, VA
Montreat Conference Center, Programs and Events, Montreat, NC
Christmount Conference Center, Programs and Events, Black Mountain, NC
Highland Farms Retirement Center Black Mountain, NC
Ridgecrest Conference Center, Programs and Events, Asheville, NC
Episcopal House of Bishops Retreat, Kanuga Conference Center,
Network of Biblical Storytellers International Festival Gathering
Starburst Storytelling Festival, Anderson, SC
Theater West Virginia Amplitheater
Southern Baptist Camp Association Conference – Asheville, NC
Road Scholar Programs, Montreat Conference Center, Montreat, NC
Road Scholar Programs, Junaluska Conference Center, Lake Junaluska, NC
More About Her Life
Donna Marie lost her husband of 23 years in 2011 when their son was 16. She is a Certified Grief Recovery Specialist and leads wonder-full healing retreats and workshops for grievers. She developed these retreats with a grant from the:
Learn more about the retreats and online support she offers for grieving people.
Email or call her to find out about her programs and workshops!
Subscribe to her blog and get a weekly story!

A talented and experienced writer, Donna Marie's trove of original stories spans a wide range of topics and styles.
Her strong connection with her audiences and impeccable professionalism have distinguished Donna Marie as both a producer and audience favorite who is frequently invited for repeat performances and presentations.
She has always been a singer. In fact, her father

swore that she sang before she talked.
A seasoned actress and musician, her singing and performance skills were honed at the renowned Peabody Conservatory of Music of Johns Hopkins University. She began her professional career at sweet 16 with a leading roles in the outdoor dramas, "Hatfields and McCoys," and "Honey in the Rock" where she performed for five seasons.
She has performed on screen as well, with the lead role in COMPUTERBREAK, a 13-part PBS television series filmed by WKNO-Memphis, which won an award for educational excellence in television programming from the


Many of her delightful characters were created during her years with the improvisational skit comedy group, The Bluff City Gorilla Comedy Company, a regularly featured house act at the Peabody, the South's Grand Hotel.
She has been the "voice" of FEDx, Holiday Inns, AutoZone, Manpower, and other corporations in radio advertisements and training films.
Donna Marie' songs and stories are featured on three CD's – Baptism at Second Creek, Stories of Christmas, and Faith of our Fathers.
She performs and leads events across the United States and abroad.
A vocal prodigy, she began private vocal study in high school, studying for four years with Dr. James Fleming of Concord College (WV).and then training on a vocal scholarship at the Peabody Conservatory of Music in Baltimore, MD where she was a member of the Peabody Opera Theater for three seasons and the private student of Metropolitan Opera soprano Marilyn Cotlow.
Donna Marie studied acting in classes at Baltimore's Center Stage, and privately with movie actor Don Johnson ("Where the Red Fern Grows") and Broadway actor Robert Donley (Broadway Revival of "Anna Christie" with Liv Ullman).
Theater Roles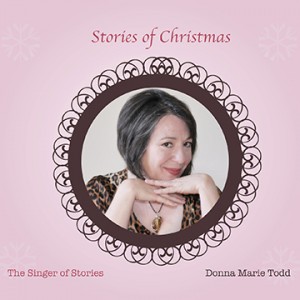 Donna Marie has performed extensively with professional companies in a variety of musicals and classic theater productions in the Southeast U.S. Some of her favorite roles include:
Hedda – Ibsen's "Hedda Gabler"
Yum Yum – Gilbert & Sullivan's "The Mikado"
Kate – Oliver Goldsmith's "She Stoops to Conquer"
The Wicked Stepmother – "Cinderella"
Donna Marie founded the Bluff City Comedy Company, an original work improvisational sketch comedy troupe with other professional actors in Memphis, TN. They performed together for four years and were the house comedy act for The Peabody Hotel. She also greatly enjoyed designing and performing in weekend murder mysteries at the hotel.
Writing and Publishing Experience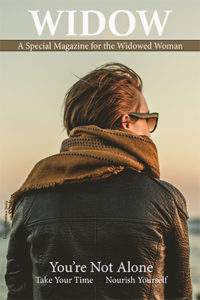 Donna Marie's experience in the field of writing and editing includes her weekly blog (add your email to sign up!), and current work as editor and publisher of Widow magazine and an international journal about biblical storytelling, The Biblical Storyteller. For a decade, she was the publisher of LifeDesign magazine, a regional publication with a readership of 45,000. She also worked for the Journal of Clinical Psychiatry, Foreign Medical School Graduate, Mid South Chamber of Commerce News and the Mid South Hunting & Fishing News.